What is Video Codec and the Difference with File Format and Extension
We always meet the phrase "video codec" in articles and some new product's debut, especially in the video editing or converting programs. They seemed to be in the language we are familiar with, but turn out to be something we cannot understand. In Any Video Converter, there is also "video codec" in Output Profile, so what does that mean?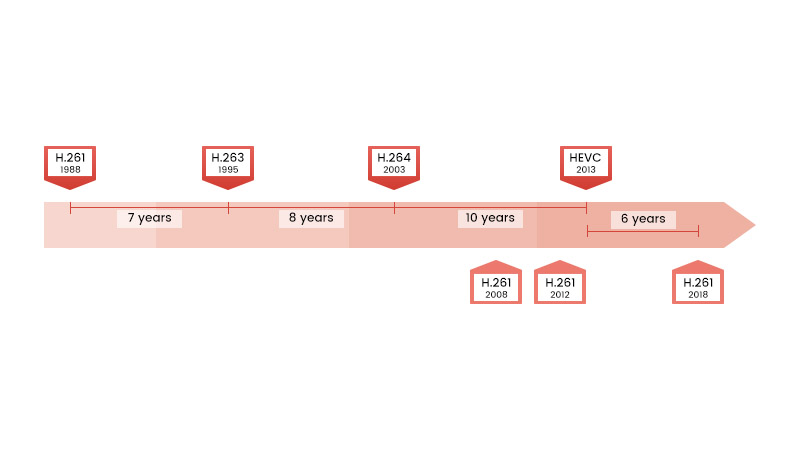 History
In the past, the non-compressed film files are very huge, the computers were not even able to run. Then the manufacturers began to figure out some ways to run the action movie. Therefore, some companies have developed a video dedicated accelerator card, while some manufacturers developed software to allow the system to compress film so the computer could afford the operation.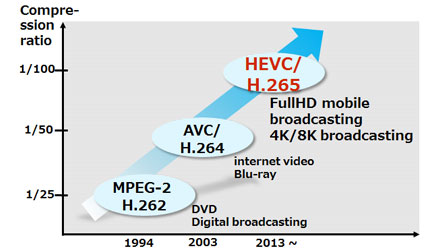 What is Video Codec?
A codec is a device or software that is used to compress or decompress a digital media file, such as a video or song.
The "codec" can be dividing into 2 parts: encode and decode. The encoder performs the compression (encoding) function and the decoder performs the decompression (decoding) function. Some codecs include both of these components and some codecs only include one of them.
For example, when you rip a song from an audio CD to your computer, the Player uses the Windows Media Audio codec by default to compress the song into a compact WMA file. When you play that WMA file (or any WMA file that might be streamed from a website), the Player uses the Windows Media Audio codec to decompress the file so the music can be played through your speakers.
What is the Difference between Video Codec and File Formats?
A file format is like a type of container. Inside the container is data that has been compressed by using a particular codec. And for a container that can obtain a different encoding format video and audio. And sometimes they have the same name.
For example, a file format such as Windows Media Audio contains data that is compressed by using the Windows Media Audio codec. However, a file format such as Audio Video Interleaved (AVI) can contain data that is compressed by any of a number of different codecs, including the MPEG-2, DivX, or XviD codecs. AVI files can also contain data that is not compressed by any codec. Consequently, you might be able to play some AVI files and not others, depending on which codecs were used to compress the file and which codecs you have installed on your computer. For the same reason, you also might be able to play the audio portion of an AVI file, but not the video portion.
Consequently, sometimes the player supports the video format but still cannot play the video, why? It's because the video is with an incompatible video codec.
Any Video Converter Ultimate
Convert DVDs & CDs & videos to 200+ formats.
Record video screen with high output quality.
Download videos and music from 100+ sites.
Burn any video to blank DVD disc to create DVDs.
Edit video clips with cut, crop, and special effects.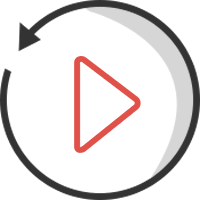 Some Codecs
MPEG (Motion Picture Experts Group) is one of the biggest families in video codec, and it is the most common video format. The MPG, MPE, MPA, M15, M1V, MP2, etc. are all from this family. MPEG format, including MPEG video, MPEG audio, and MPEG (video, audio synchronization) of three parts, MP3 (MPEG-3) audio files is a typical application of the MPEG audio, the video includes MPEG-1, MPEG-2, and MPEG4.
MPEG-1, its compression algorithm is widely used in the production of VCD and the download of some video clips. Almost all VCD is compressed using the Mpeg-1 format (*. Dat file format). Using the MPEG-1 compression algorithm, a 120-minute film (the original video files) can be compressed to about the size of 1.2 GB, and the file format is generally mpg and dat files.
MPEG-2, its compression algorithm used in the production of the DVD (* vob - file formats), and also in some of the HDTV (high definition television) and high demand video editing, processing of the application. Using the MPEG-2 compression algorithm could produce a 120-minute film (the original video files) in the size of about 4GB to 8GB, of course, image quality indicators are MPEG-1 can not be compared. Use this compressed file format made by the algorithm is generally the VOB file.
MPEG-4 is a new compression algorithm, the use of this compression algorithm can be a 120-minute film (the original video files) is compressed to about 300MB. Now, this compression algorithm of the MPEG is used by many encoding formats, such as ASF, DivX, Xvid, mp4 (Apple, mpeg-4 encoding format) are using the MPEG-4 compression algorithm.
DivX video encoding technology can be said produced for DVD, which works with a certain type of MPEG-4 file, and was often used to rip DVDs in the pre-HD era. Most of the DivX videos use avi file extension, of course, DivX and Div extension.
XviD, an open-source version of DivX, popular among movie pirates. In general, as long as you install the Xvid decoder, your machine will be able to play all DivX media files. Most use Xvid encoded files to avi extension.
x264, which compresses H.264 videos (Also known as MPEG-4 AVC), and is very popular for high definition videos.
x265, also known as H.265, or HEVC, short for High-Efficiency Video Coding, is a successor to H.264/MPEG-4 AVC (Advanced Video Coding). HEVC is the latest video compression standard that is said to double the data compression ratio compared to H.264/AVC at the same level of video quality. Video encoded with HEVC will maintain the high visual quality but at smaller file size.
---

Video Converter

DVD Converter

Video Editor

Enhance Video Quality

Enhance Image Quality

Remove Objects