Best AI Image Upscaling Software - AVCLabs Photo Enhancer AI
After entering the 21st century, the continuous updating and iteration of photographic equipment and the improvement of photographic technology have greatly contributed to the rapid development of the photography industry. More and more people are getting into the photography industry and by using professional photography equipment, even amateurs can produce high-quality work very easily. Compared to photography from 50 or even 100 years ago, today's work is obviously more satisfying.
Nevertheless, people are still seeking to produce a higher level of photography. Since Photoshop was firstly released in 1990, developers have continued to improve the features of this photo editing software in response to the needs of its users. With the development and continuous improvement of AI technology in recent years, it has been used in almost all areas of society, including image editing tools. In this article, I will introduce you to the best AI image upscaling software - AVCLabs Photo Enhancer AI.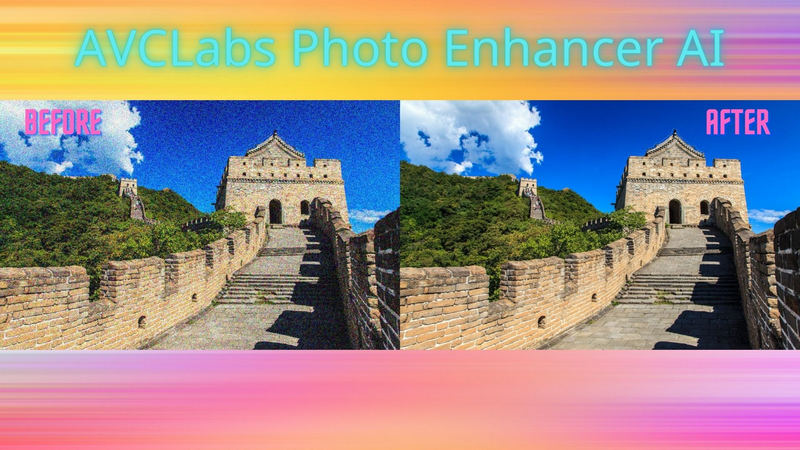 Introduction to AVCLabs Photo Enhancer AI
As its name shows, AVCLabs Photo Enhancer AI is an image upscaling software powered by artificial intelligence. Unlike conventional photo editing tools, this AI image upscaling software can help users upscale images automatically. Even if users don't have any image editing experience, it will work perfectly.
Currently, AVCLabs Photo Enhancer AI has 5 powerful built-in AI models including AI Upscaler, AI Denoiser, AI Color Calibration, AI BG Removal, and AI Colorizer. Users can choose the right model based on their demands, all these 5 built-in models are good at upscaling images from different aspects. For instance, the AI Upscaler model of AVCLabs Photo Enhancer AI is the most powerful and commonly used AI model that is aimed to enhance and enlarge images without losing their quality whereas the Denoise model can help fix grainy images.
Photo Enhancer AI
Enlarge and upscale image without losing quality.
Sharpen image edges and deblur image online 100% automatically.
Upscale low-definition photos to HD.
Enhance color and contrast with only one click.
Remove backgrounds from a batch of images automatically in one click.
No editing skills are needed.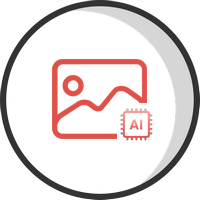 ---
Price and Hardware Requirements
AVCLabs Photo Enhancer AI mainly provides 3 subscription methods to its users: a $19.95 monthly plan, a $79.95 one-year plan, and a $159.90 lifetime license. You can choose the right subscription according to your needs. If you are a professional or amateur photographer and want to improve the performance of your photography, I would recommend a lifetime license. But if you are just a beginner photographer, I would recommend a monthly subscription first. If you are satisfied with the AI image upscaling software after using it, you can then choose to purchase a more cost-effective annual or lifetime license.
As for hardware requirements, AVCLabs Photo Enhancer AI suggests its users choose high-performance CPU and GPU. For the processor, 3GHz Intel/AMD processor or above is preferred; for RAM, at least 4GB physical RAM is needed, 8GB or higher is recommended; for GPU, AVCLabs Photo Enhancer AI currently supports for AMD, Intel, and NVIDIA graphics cards if users are running Windows 10 or above. You can click here if you want to know more details about hardware requirements.
---
How to Use AVCLabs Photo Enhancer AI
Step 1
Get AVCLabs Photo Enhancer AI and run it
After you have successfully installed AVCLabs Photo Enhancer from the URL provided above and launched it, you will notice that it has a very basic interface.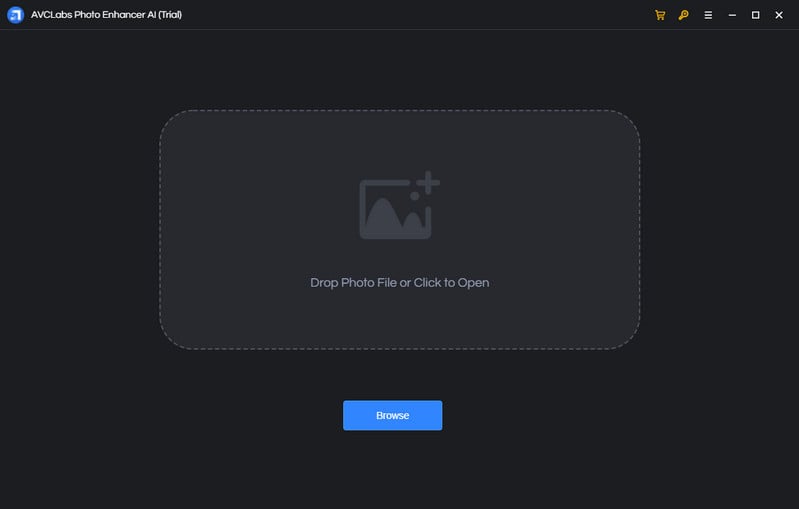 Step 2
Upload photographs that you're prepared to upscale
You may add low-quality photographs to the AI software in bulk by selecting the "Browse" button on the main screen. These photographs will then be presented in the software, where you may individually preview them.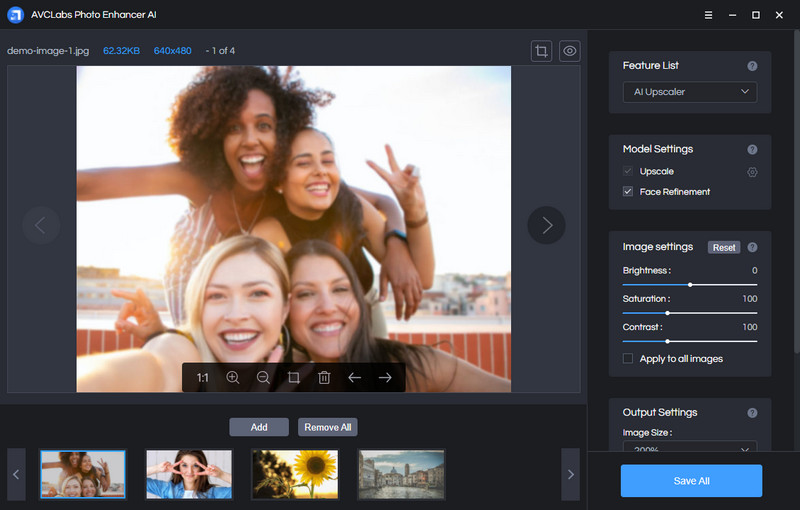 Step 3
Select an AI model that is suited for your needs
We should utilize the most frequently used Upscale model to upscale low-quality photographs. This sophisticated AI model has received an update that includes a built-in face refining tool that aids in the automated retouching of pictures. It also allows you to enlarge photographs up to 400 percent without sacrificing quality.
Step 4
Check out the result and save the improved images to your PC
You may get a preview of the upscaling effect created by AVCLabs Photo Enhancer AI by clicking the small "eye" button under the photo. If you're happy with the results, click the "Save All" option to save the improved photographs to your computer.
---
Introduction to 5 Built-in AI Models
AI Upscaler model: As I have already mentioned before, the AI Upscaler model is the most powerful and commonly used model among the 5 models. It's mainly used to improve blurry photos or portraits and enlarge photos up to 400% without losing quality. Although the current photographic equipment is very advanced, the lens shake while taking a photo and high ISO value settings for amateurs is still an unavoidable problem. the AI Upscaler model could help users fix these issues from the maximum. What's more, the developer of AVCLabs Photo Enhancer AI adds a new feature named face refinement to the AI Upscaler model, this new feature is aimed to help retouch portraits automatically.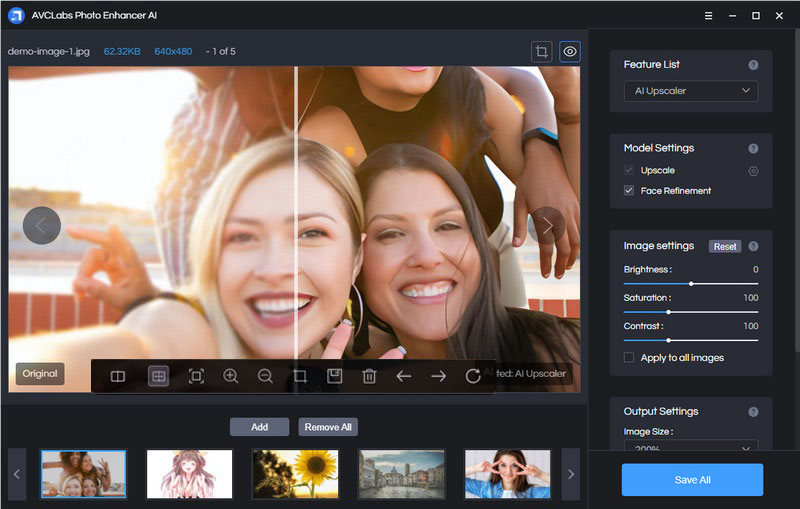 AI Denoiser model: As opposed to old-fashioned film, every digital camera contains a sensor. Through tiny photodiodes, these sensors receive light and convert it into pixels in your final image. These pixels can sometimes miscalculate the amount of light received by the sensor, especially when the sensor is hot. The consequence is digital noise, which appears as speckles on your image and gives a sense of graininess. The built-in AI Denoiser model of AVCLabs Photo Enhancer AI can help fix grainy photos perfectly without any effort.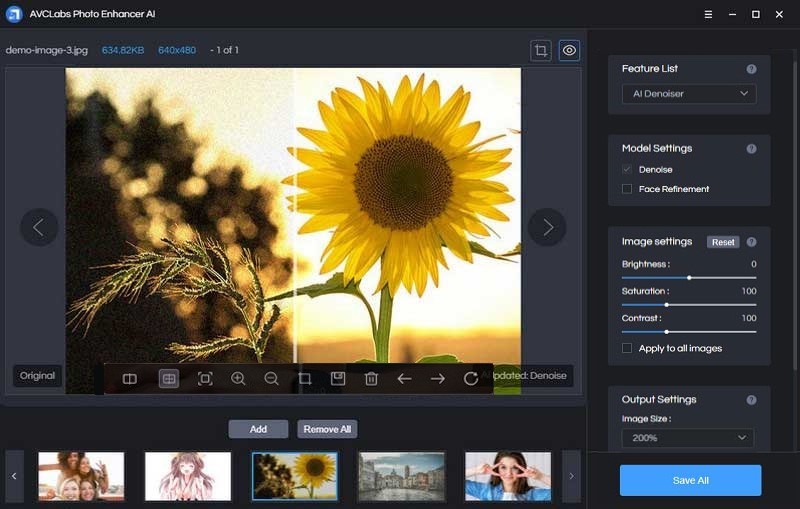 AI Color Calibration model: The AI Color Calibration model is designed to make color adjustments on images automatically. Because various forms of lighting can induce color casts, which are often rectified by the camera's auto white balance adjustment. When distinct light colors, such as the incandescent and daylight illumination depicted in this picture, appear in the same image, problems arise. The white balance has been adjusted for the indoor illumination (which covers the majority of the image), resulting in a blue cast in the daylight sections. The only approach to get rid of this cast is to isolate the sections that are brightly lighted and make adjustments solely to those areas. The AI Color Calibration model will typically do a decent job with photographs where the color balance is near to that of natural daylight, and many will fix exposures and contrast at the same time.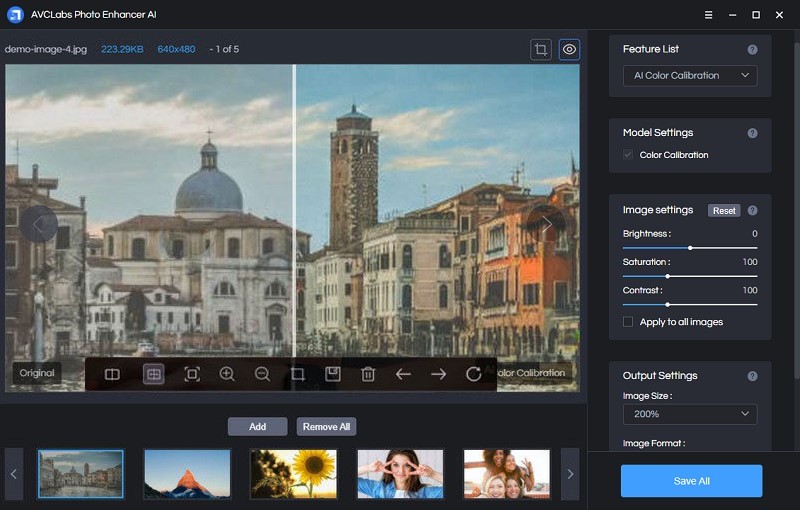 AI BG Removal model: If you are a photo editing enthusiast, you must love the AI BG Removal model that helps to remove images' background automatically. When we want to remove the image's background and apply the target to another environment, it usually spends us around 15 minutes if we use conventional photo editing tools and remove the background manually. By using the AI BG Removal model, we can remove backgrounds from multiple images in just a few seconds.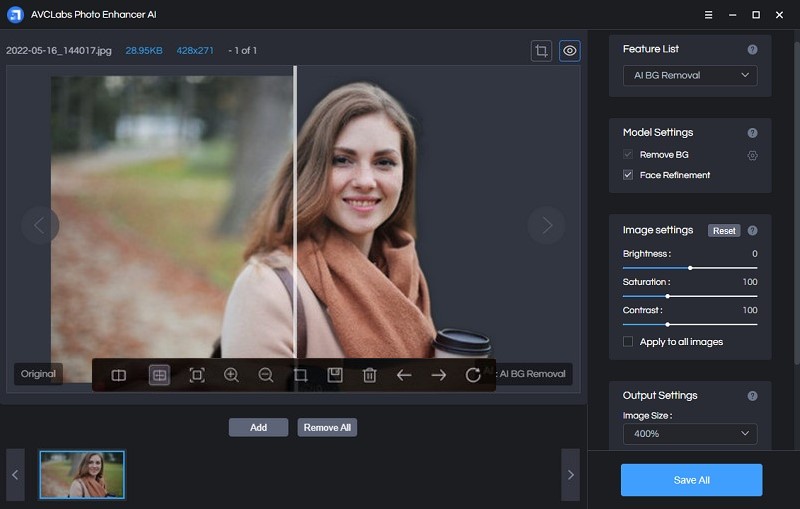 Colorize model: The Colorize model of AVCLabs Photo Enhancer AI is mainly used to colorize black and white photos automatically. By using this AI model, it's possible to colorize old photos that were taken 100 years ago or old family photos perfectly. Additionally, if these old photos are too blurry or grainy, you can also restore them using the AI Upscaler model before colorizing them.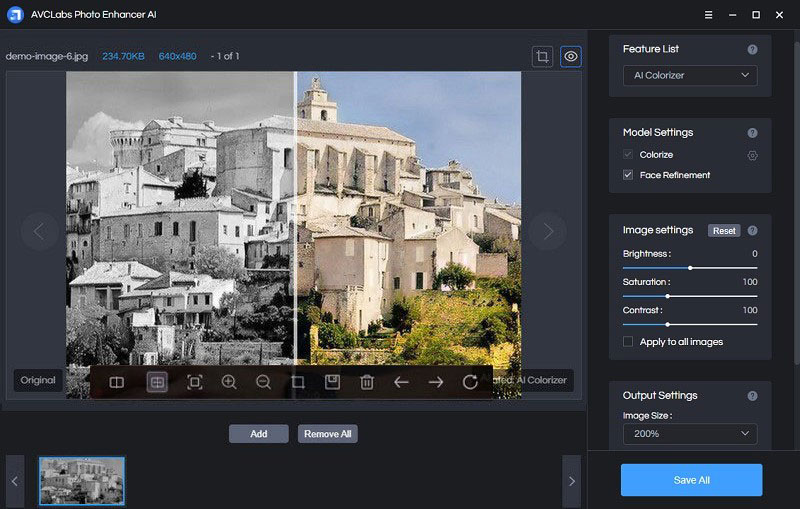 ---
Pros and Cons
Pros:
• AVCLabs Photo Enhancer AI is available on both Windows PC and Mac
• Multiple subscription options are provided
• Batch process is supported
• Various AI models could satisfy most users' demands
• 60X faster than conventional photo editing apps
Cons:
• Relatively high requirements for CPU and GPU on Windows PC
• The output photos will be covered with a brand watermark under the free version of AVCLabs Photo Enhancer AI
---
Compared to Topaz Studio
Topaz Studio is also an image upscaling software powered by AI, but unlike AVCLabs Photo Enhancer AI, adding a filter or a look allows you to do almost everything with Topaz. The app considers even fundamental tweaks like exposure, contrast, and color saturation to be filters. All modifications, similar to Photoshop, include an opacity slider and a blend mode selection. Although there is no auto-correct option, the AI Clear filter in the application comes close. Though it didn't restore the lighting, this tool sharpened a test shot that didn't look fantastic on the original raw import. It also reduces noise automatically, which it did well on another test shot. There's also an option for Auto White Balance, but not for exposure or contrast. Any change you make may be saved as a preset and used on subsequent photographs.
By using AVCLabs Photo Enhancer AI, you are not required to adjust or move any slider to edit images. The only thing you need to do is select the appropriate model based on your demand. Even though Topaz studio has some similar features like AVCLabs Photo Enhancer AI, I will still say that AVCLabs Photo Enhancer AI is the best since it's fully intelligent. Also, it provides 3 subscribe options to its users whereas Topaz studio only has a lifetime license.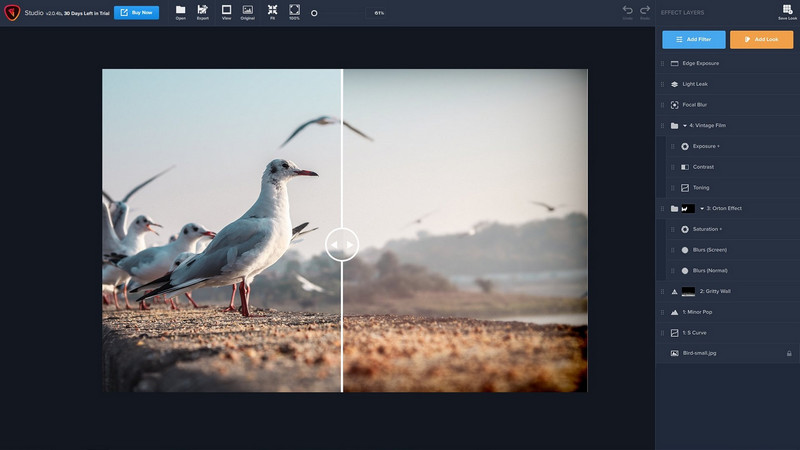 ---
Conclusion
To sum up, as an AI image upscaling software, AVCLabs Photo Enhancer AI almost has all features that a photo editor needs. By choosing the appropriate built-in AI models, it can help you produce high-level work whether you are a professional photo editor or not. The introduction of AVCLabs Photo Enhancer AI has broken the monopoly of traditional photo editing tools like Adobe Photoshop and brought a great change to the photo editing field. Don't be hesitant to test on this AI image upscaling software if you like it.
---

Video Converter

DVD Converter

Video Editor

Enhance Video Quality

Enhance Image Quality

Remove Objects