5 Best Free Online AI Photo Editors
"What is the best free AI photo editor online? Is there any free AI photo editor available? " - Kyle Taylor
In today's photo-sharing culture, it's becoming more and more common for people to start editing their photos carefully before posting them online. With that in mind, the role of artificial intelligence in photo editing is growing ever more prominent. There are numerous free AI-powered online photo editing tools that help you edit you photos quickly and efficiently without needing any prior knowledge of photo editing. A list of the 5 best free online AI photo editors are introduced here to help you simplify your image processing workflow and make your social media presence even better than before.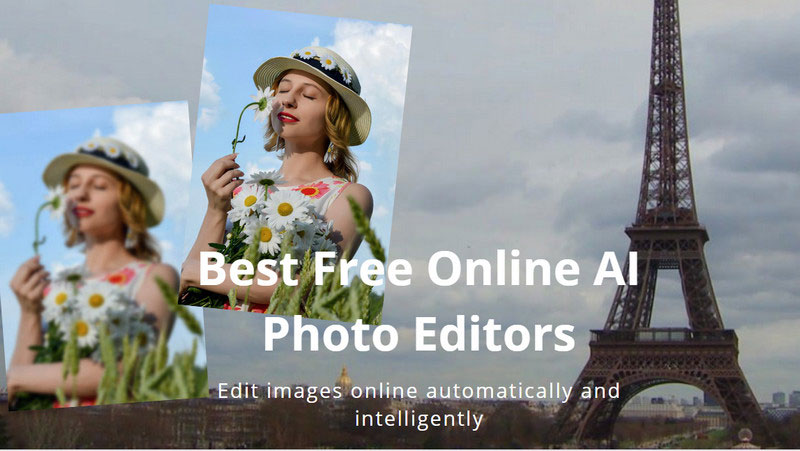 Part 1: 5 Best Free AI-Based Online Photo Editors
Here we will introduce the 5 best free AI online photo editors you should use today.
1. AVCLabs Photo Enhancer AI Online
AVCLabs Photo Enhancer AI Online is a powerful online image editor that lets you edit your images and create stunning photographs with ease. You can upload your image on the website and then select the image editing tool you want to use. There are 8 AI models available for you to choose from, including AI Image Upscale, AI Anime Upscale, AI Image Enlarge, AI Photo Denoise, AI Image Sharpen, AI Background Remove, AI Photo Colorize, AI Photo Calibrate.
It's a very intuitive and easy-to-use online photo editor that lets you create stunning images in just a few minutes. Powered by the AI technology and algorithms, it deals with everything automatically, no advanced photo editing skills are needed.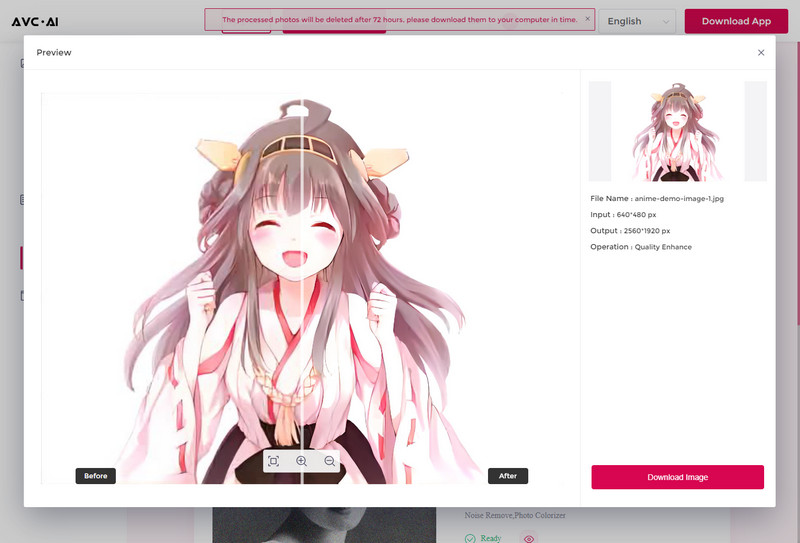 Pros:
• Free to use
• Powerful AI to edit images online automatically and intelligently
• Multiple AI models are available
• Web based photo editor, work well on any browser such as such as Google Chrome, Firefox, Safari
• Support previewing the editing effect
Cons:
• A good network condition is required during the whole process
---
2. LunaPic
LunaPic is a great AI-powered free online photo editor that also has its own extension. To use LunaPic, you simply upload an image, choose one of several art effects, and wait for the AI ​​to do its job. A number of filters and the lighting system are available. If you look for preparing the videos and GIFs, LunaPic is the best solution.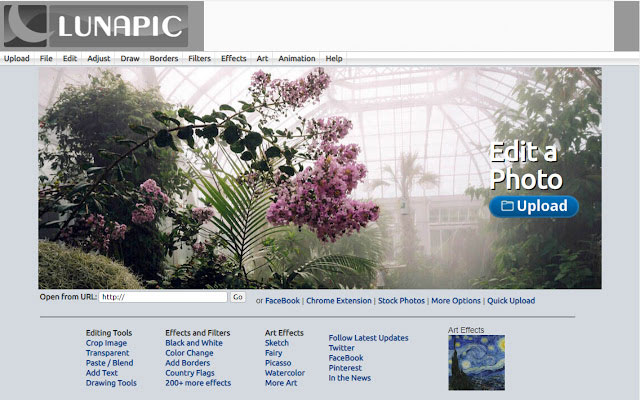 Pros:
• Cloud, SaaS, Web-Based
• Real time editing
• One-click sharing feature
• Variety of effects and filters
Cons:
• Old and boring design
• Restriction on the maximum size of image
• A large number of page refreshes
---
3. Pixlr AI Photo Editor
Another great AI photo editor online that's ideal for those interested in sketching and drawing is Pixlr. This powerful online image editor comes with a wide selection of predefined sketch styles that you can use as a starting point for creating your own sketches. From there, you can easily add colors, effects, and textures to create your very own unique sketches with ease. On top of that, the editor features a wide variety of different tools and adjustments that are sure to help you achieve your desired look with ease. What's more, it comes with a wide selection of different image editing tools that can be used to add various special effects to your images. Moreover, this editor allows you to easily create and manage multiple galleries, making it perfect for both beginners and professionals alike.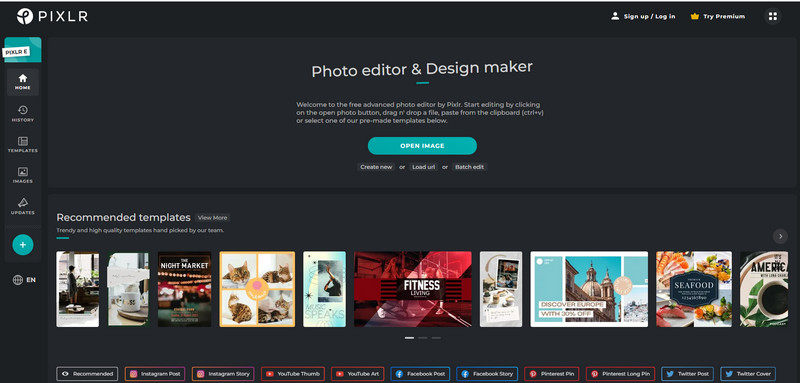 Pros:
• Supports layers
• A growing library of thousands of stunning and free templates
• Clear interface
•Open-source online image editing tool for designers
Cons:
• Do not support large and high-quality images
• Distracting ads
• Some tools of Pixlr work slowly and buggy
---
4. Fotor AI Photo Editor
Fotor AI Photo Editor is also an amazing online photo editor for free that comes with a wide selection of features that are sure to help you achieve your desired look with ease. Now, the one thing that truly sets this editor apart from the rest is that it allows you to create unique images by mixing different photos together. This way, you can take multiple images and combine them to create engaging compositions with ease. Ultimately, if you're looking for an AI photo editor that can help you create unique images with ease, then Fotor's AI editor is a great option for you!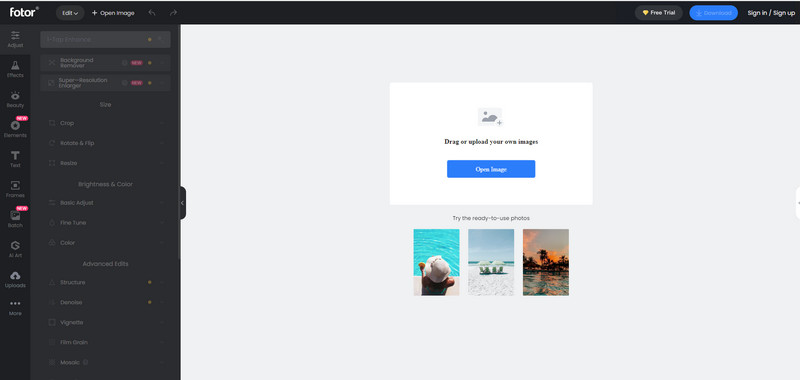 Pros:
•Cool features for face editing
• Numerous filters and effects
• Pre-built templates
• Smart filters and effects
Cons:
• No brushes
• Not suitable for creating artwork from scratch
---
5. Google Photos
Google Photos is not only a photo storage and sharing service but also a fantastic AI image editor that lets you edit your photos by fine-tuning lighting, adjusting contrast, and a few other details. A few preset filters will come along with google photos that can recast the image with such options as an auto fix, Modena, Alpaca, Vogue and Metro.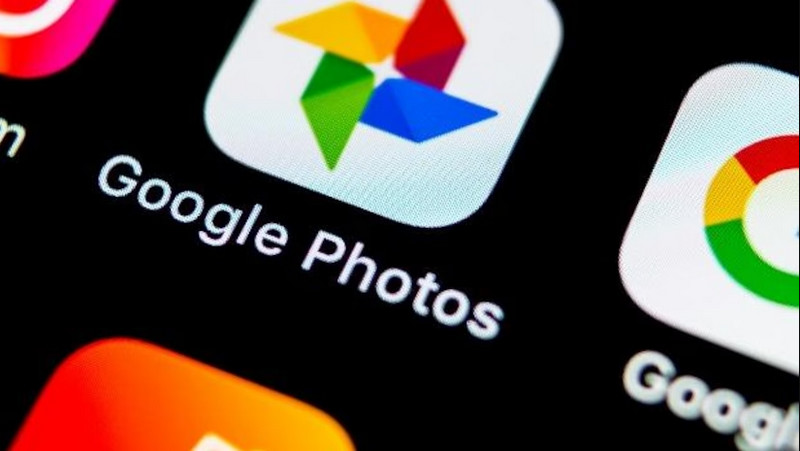 Pros:
• Attractive, ad-free interface
• Clever photo enhancements
• Accommodates both photos and videos
•Syncs files across devices and platforms
Cons:
• Paltry editing tools
• Upload quality and resolution limits
• No built-in sharing to Instagram or Flickr
---
Part 2: Disadvantages of Using Online Photo Editors
Although the AI-based online photo editors for free help users get rid of the to-be-installed weight software, there still are a few disadvantages to using online photo editors that users should be aware of.
1. First and foremost, online photo editors can be less user-friendly than traditional desktop software. This is because the controls and interface are often designed for use with a mouse and keyboard, which can be more difficult to use on a touch-screen device.
2. Additionally, online photo editors typically have fewer features than their desktop counterparts. This means that users may not be able to do as much with their photos as they could with a more full-featured program.
3. Finally, online photo editors may require an active internet connection in order to function, which can be problematic for users who have limited or unreliable access to the internet. Despite these drawbacks, online photo editors can still be a useful tool for users who are comfortable with their limitations.
---
Bonus: AI Photo Editing Software Alternative to AI Online Photo Editors
Now, if you are a Windows PC or Mac user, then you might need some software alternatives to online AI photo editors that will work better on a desktop. AI photo editing software named AVCLabs PhotoPro AI is highly recommended. There are 7 powerful AI models for your option: Inpaint AI, Matting AI, Enhance AI, Stylize, Colorize, Upscale, and Adjust Color.
The Inpaint AI model will automatically and seamlessly remove unwanted objects from the photo. The Matting AI model is able to remove and change backgrounds from photos. The Enhance AI model is aimed to remove or reduce grain from photos. The Stylize model allows users to change the style (cartoon, painting, sketched, and more) of the photo and transform photos into stunningly new and unique artwork. The Colorize model enables users to colorize black and white photos automatically. The Upscale model helps users to enhance and enlarge low-res photos without any quality loss. The Adjust Color model corrects and improves the colors in your images by providing the correct tone and color balance for ideal tints.
The Enhance AI model comes with a special-designed Face Enhancement feature, which enables users to enhance facial details in a blurry photo, sharpen a blurry face from a photo, and beautify portraits photos by retouching skin, removing freckles, enhancing eyes, adjusting lighting and more, with only a few clicks.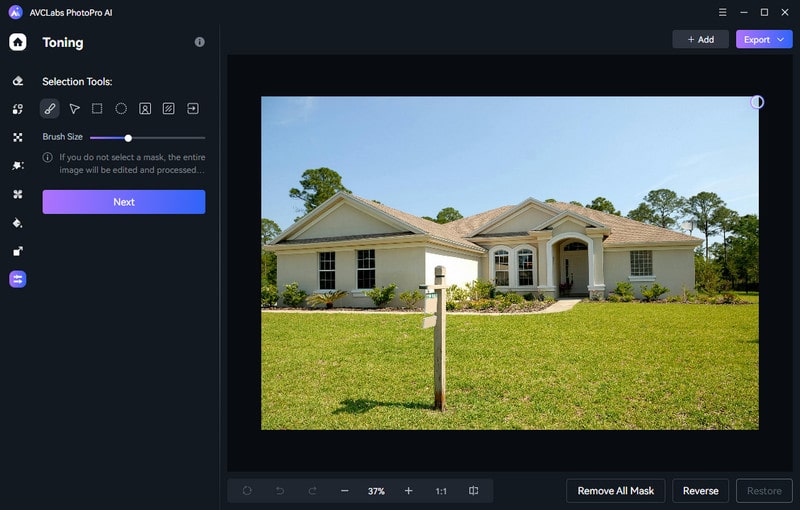 Key Features of AVCLabs PhotoPro AI
Enhance photo quality with advanced technology.
Remove unwanted objects, people, watermarks.
Colorize B&W photos to make it come to life again.
Change the style of image to create unique look.
Upscale photos up to 3x, 4x without losing quality.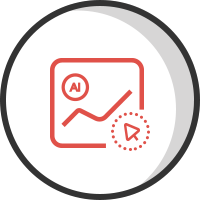 Pros:
• Multiple AI models to satisfy users' different needs
• Multiple input and output image formats are supported.
• No advanced photo editing skills are required
• Offer a free trial version
• Compatible with Mac and Windows operation system
Cons:
• Show watermark in results under the trial version
---
Conclusion:
Artificial intelligence has many uses, and one of them is image editing. You can use this technology to edit your photos and make them look even better than before. With the best free AI online photo editors in this article, you can create amazing images in no time. So what are you waiting for? Get editing and create some amazing art! Now that you've read through this article, you're hopefully more aware of the different AI photo editors out there. From sketching and drawing to image editing, there are many different uses for AI. And now that you're aware of what these editors have to offer, you can start using them to create beautiful images with ease!
---
Photo Editing Software Free Download
---

Video Converter

DVD Converter

Video Editor

Enhance Video Quality

Enhance Image Quality

Remove Objects