The Ultimate Guide on How to Unblur A Video Easily
"What are some ways to fix a blurred video? How to unblur a video easily?" - David Sandoz
Everyone has experienced this at least once in their life. You are watching a video online and suddenly you see an unclear, blurred section which is difficult to understand. This is perhaps the most frustrating moment as you don't know when and how it happened. We have all been there at some point or the other in our lives. It can be videos from YouTube, Vimeo or any other website. Fortunately, there are ways to get rid of that blur and unblur a video on iPhone, Android, Mac, Windows PC or online for free. If you want to know more about this topic, keep reading to find out everything you need to know about unblurring a video and related details.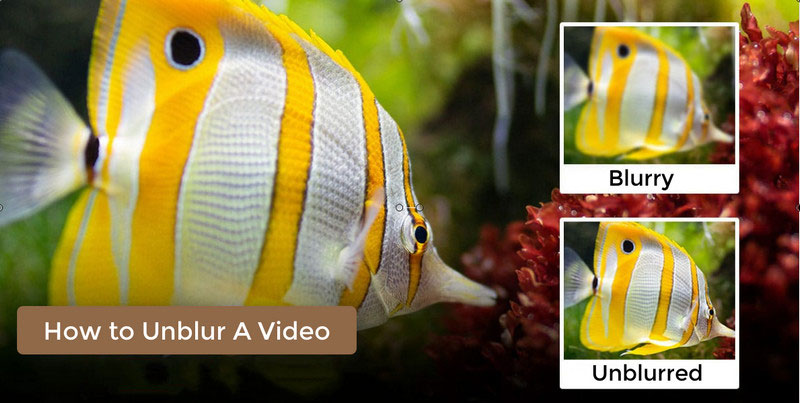 ---
Part 1: How to Unblur A Video on Mac/Windows PC via AVCLabs Video Enhancer AI
AVCLabs Video Enhancer AI is one of the best ways to unblur a video on a Mac or Windows PC. Driven by AI technologies and powerful algorithms, it helps you easily remove unwanted blur from your video automatically in one click. It also comes with fine-tuning settings that enable you to optimize the video's brightness, contrast and saturation according to your need.
Furthermore, AVCLabs Video Enhancer AI works as an AI video upscaling tool, which does a great job in upscaling video from SD to HD (720p or 1080p), to 4K, and even up to 8K automatically and intelligently. Another way to enhance the quality of your video using this tool is to reduce video shaking motion and remove video noises to produce a crystal clear video quality.
Video Enhancer AI
Enhance the video quality to make them more aesthetically pleasing.
Upscale videos from SD to HD, HD to 4K.
Sharpen faces from blurry video and enhance facial details.
Support denoising and deinterlacing videos as well as cropping videos to fill frame.
Support adding blur to a moving face in a video to protect privacy.
Support GPU & TensorRT acceleration.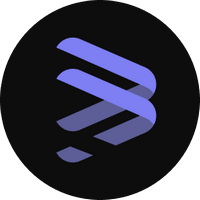 Let's follow the tips below to fix a blurry video on Mac and Windows PC.
Step 1
Install and Run AVCLabs Video Enhancer AI
Warm tips: simply click here to check whether your CPU or GPU is capable of unblurring a video with AI.
Firstly download the AVCLabs Video Enhancer AI from the above button and install it on your Windows PC or Mac, then double-click on the icon to launch it.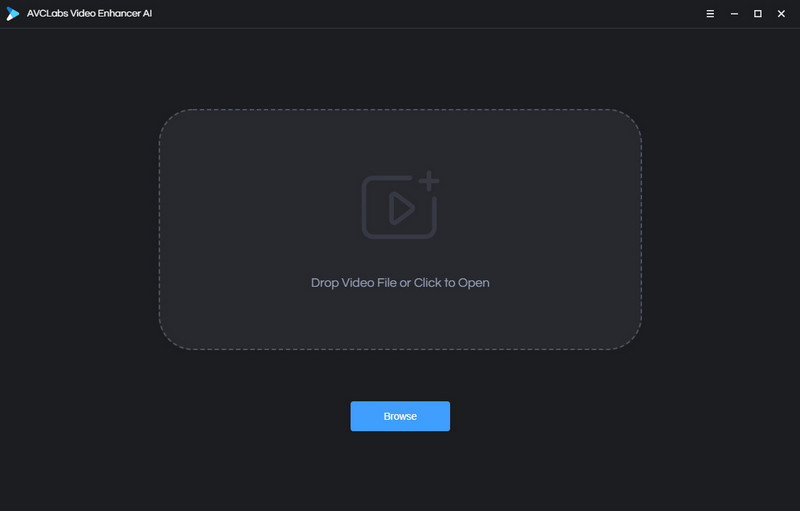 Step 2
Import the Blurry Video You Wanna Fix and Select the AI Model and Set the Output Parameters
Import a video you need enhance from your computer, then you need to modify some critical parameters like processing AI model, output resolution, output format and output path, brightness, contrast, and saturation.
Note: AVCLabs Video Enhancer AI supports the most normal video formats like 3G2, 3GP, AVI, DIVX, FLV, F4V, M2TS, MTS, MOV, MP4, M4V, MKV, etc.
In the upper-right panel of the program, you can choose the appropriate AI Model according to your need. You can also unfold the Output Settings to adjust the output size to 200%, 400%, SD, HD, 4K UHD, 4K, and 8K, and set the output video format to MP4 (H.264), MP4 (H.265), MKV (H.264), MKV (H.265), AVI (UnCompressed), MOV (ProRes 422HQ) format.
You can also go to the Video Settings to adjust the Brightness , Saturability , Contrast.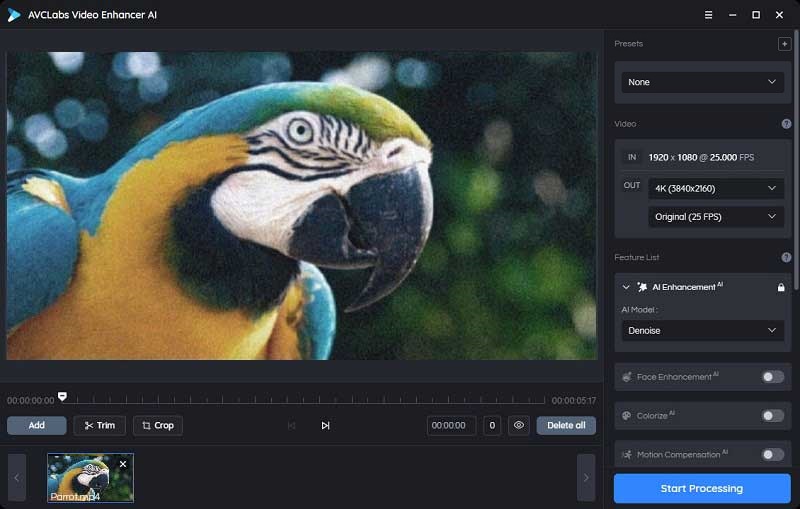 If you just wanna fix a clip of a blurry video, you are able to trim the unwanted parts frame by frame to save processing time. At the bottom of the program, you can trim your video to the desired length by dragging the slider bar. Or input the start and end of the frames to set a clipping point accurately.

Step 4
Configure the Performance Settings
Click on the

button and select the Settings option, a settings dialogue pops up where you can change the Performance Settings.
On the Performance Settings, you can choose the AI Processor to determine what hardware (GPU or CPU) will be used by the application when processing, and Max memory consumption to Lowest, Low, Medium, High, and Highest. Highest is recommended if you close any other programs on your computer.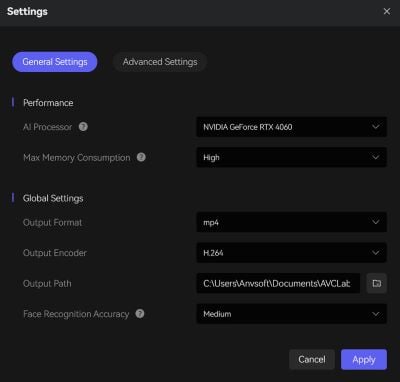 Step 5
Start Unblurring A Video Automatically
After all the preparation work is done, simply click on the Start Processing button to start improving your blurry video automatically. The final processing time depends on your computer's system configuration, video size. Please be patient.
Warm tips: You are able to hit the Pause button to pause the blurring process if the computer needs to be occupied for other tasks, and you can resume it when the computer is available.
After the video unblurring process is completed, you can click on the "Open Output Video button to check the output deblurred video.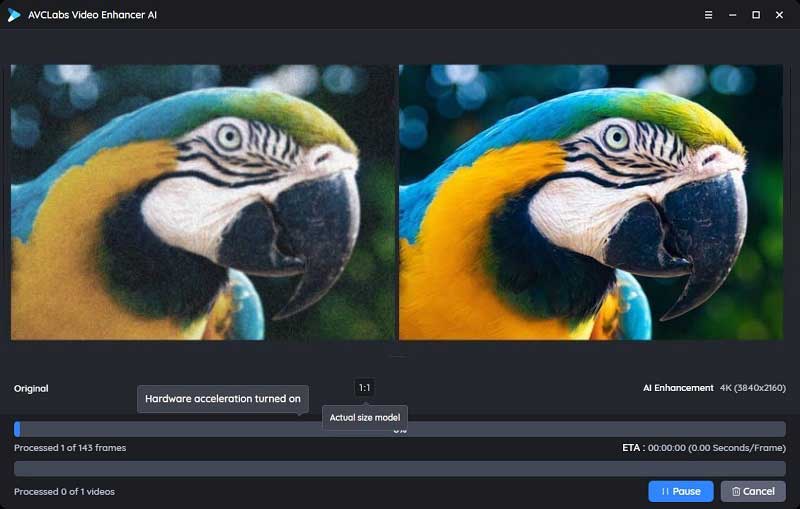 ---
Part 2: How to Unblur A Video on iPhone
As we all know, there's no native sharpening tool for iOS devices in iMovie to deblur a video. But we can use some great third-party video editing apps such as InShot Video Editor to unblur a video on an iPhone. InShot has a variety of advanced features, perfect for beginners, from filter result, until stabilizer. These tools are very useful to make the video quality even better. Besides clarifying and improving video quality, InShot can be used to add additional music to videos. This app is perfect for those who want to do it short video and post it on social media.
1. Open the app and upload a blurry video.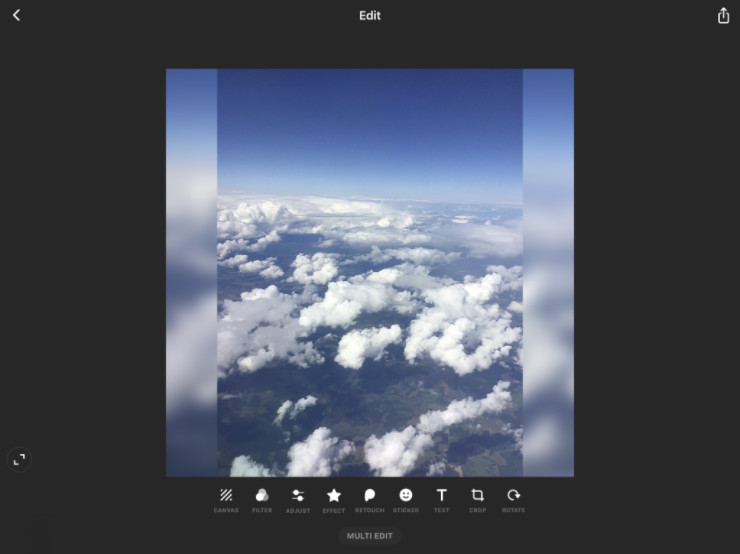 2. Tap the Adjust option to see the full range of available effects.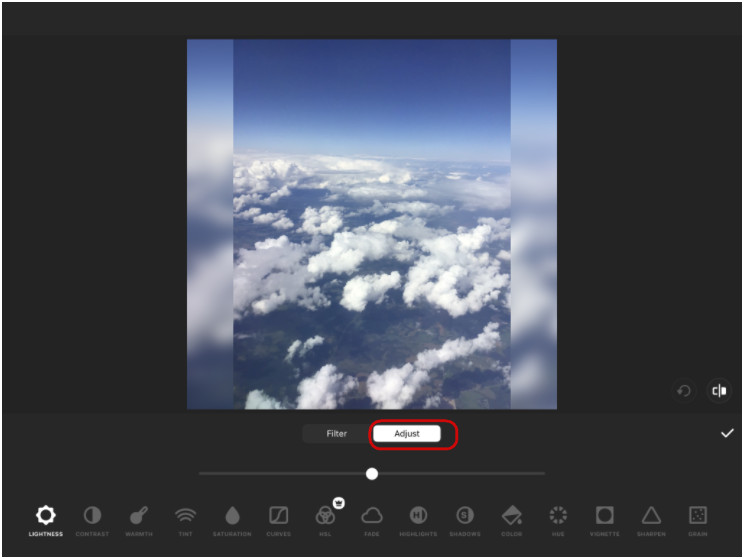 3. Choose the Sharpen option.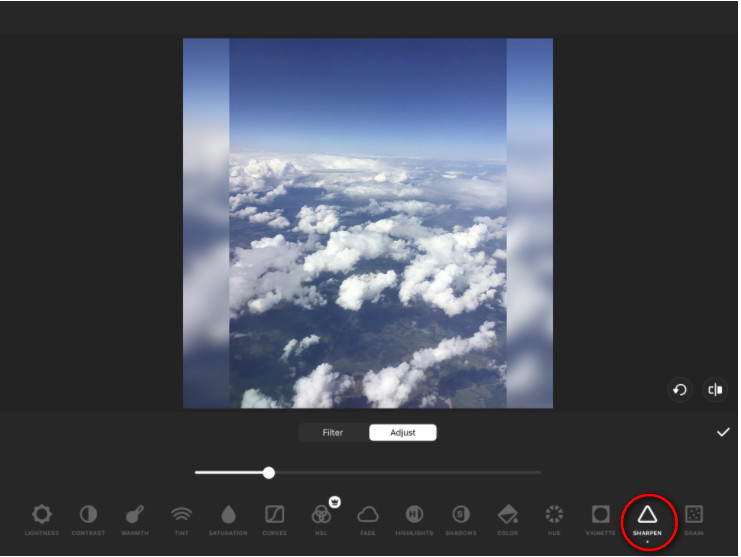 4. Regulate the intensity of the effect.
---
Part 3: How to Unblur A Video On Android
Are you wondering how to unblur a video on Android? One of the best video enhancer app for Android called Videoshop is recommended here for you to improve video quality on an Android device and make blurry videos clear on Android phone. Apart from being able to clear blurry videos, Videoshop can also be used to adjust the speed of the video you want to edit. lt has a small capacity, which makes this application not take up much space on the mobile phone. However, videoshop has complete and interesting features to make user videos better.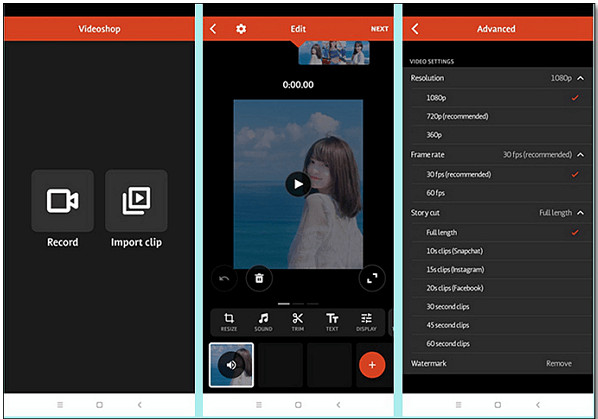 1. Open Videoshop on your Android phone and tap Import clip to upload blurry video footage.
2. Tap the Adjust Display option to change brightness, contrast, saturation, etc.
3. Tap the tick when finished.
---
Part 4: How to Unblur A Video Online for Free
Clideo Video Clearer an online free video editor that can resolve video blurriness efficiently. It does not fix blurry videos online for free, but it can help smoothen the transition and movement of the video.
Let's check out the steps on how to clear your video with Clideo Video Clearer.
Step 1
Upload Your Blurry Video Clip
Go to the Clideo Video Clearer website and click on the Choose files button. You can upload a blurry video from a computer, Google Drive, or Dropbox you'd like to unblur.
After uploading the video, you will see different options to improve the clarity of the video. Adjust the Settings of Brightness, Contrast, Saturation, and Hue of the video to fix the blurriness.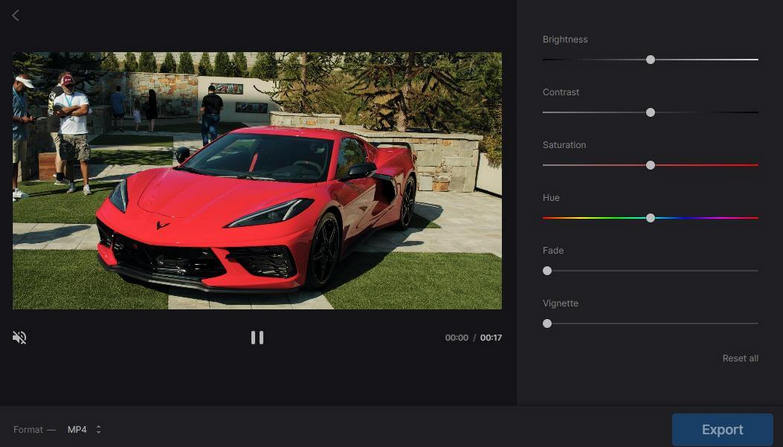 Step 3
Select the Output Video Format
When you're fully satisfied with the preview of the modified file, select an output format such as M4V, MKV, MP4, MOV, M2TS, FLV, F4V. The MP4 format is highly recommended if you want it to be played on your phone.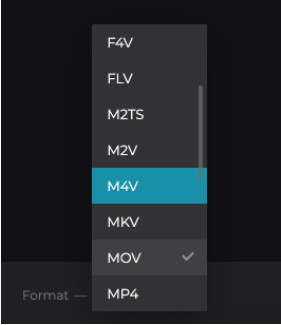 Step 4
Save the Deblurred Video
Now, click on the Export button and save your output on your computer, Dropbox, or Google Drive.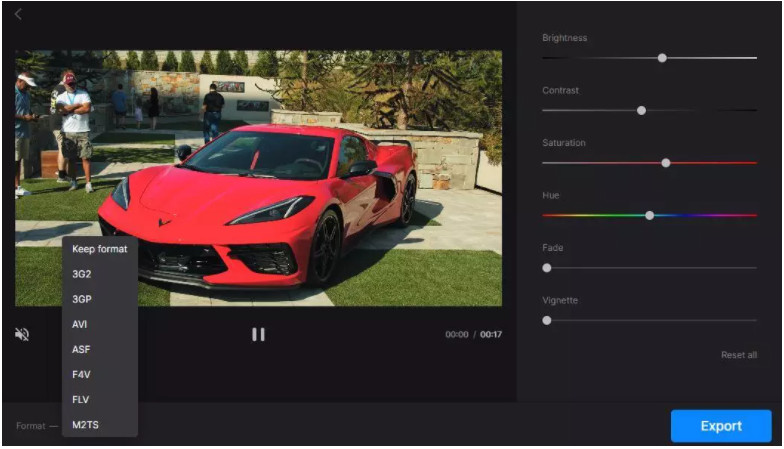 ---
Conclusion:
As you see, there are many video editing tools available that can be used to unblur a video on iPhone, Android, Mac, and Windows PC or online for free. If you want to know how to unblur a video, all you need to do is follow the tips mentioned above.
---
Try AVCLabs Video Enhancer AI to breathe new life into your footage!
---

Video Converter

DVD Converter

Video Editor

Enhance Video Quality

Enhance Image Quality

Remove Objects